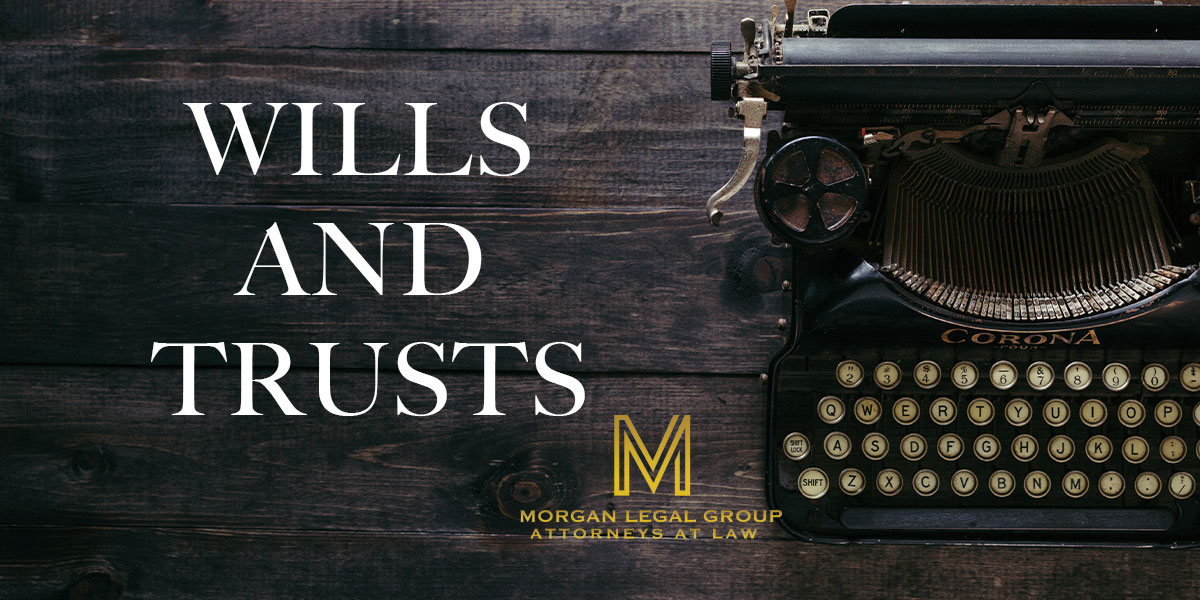 Wills and Trusts: A Comprehensive Guide
When it comes to estate planning, two essential tools that individuals often consider are wills and trusts. These legal instruments play a crucial role in ensuring that your assets are distributed according to your wishes and that your loved ones are taken care of after your passing. At Morgan Legal Group PLLP in New York City, we specialize in estate planning and are here to guide you through the complexities of wills and trusts. In this guide, we'll provide you with a comprehensive overview of wills and trusts, their differences, benefits, and how our experienced attorneys can assist you in creating a secure estate plan.
The Importance of Wills and Trusts in Estate Planning
Estate planning is the process of making legal arrangements for the management and distribution of your assets upon your death. Wills and trusts are critical components of this process, allowing you to ensure that your wishes are carried out, and your loved ones are provided for. They offer specific advantages depending on your individual circumstances and goals.
Wills: Your Last Wishes Documented
A will is a legal document that outlines your wishes regarding the distribution of your assets and the care of any minor children after your death. It allows you to name an executor who will manage your estate, specify beneficiaries, and detail how your assets should be divided. While a will goes through the probate process, it provides a clear and legally binding record of your intentions.
Trusts: Enhanced Control and Privacy
A trust is a legal entity that holds and manages assets for the benefit of specific individuals or entities, known as beneficiaries. Trusts can offer enhanced control over how your assets are distributed, as they can dictate the terms under which beneficiaries receive their inheritances. Additionally, trusts can provide privacy, as they are not subject to probate, which is a public process. This can prevent the details of your estate from becoming publicly accessible.
Differences Between Wills and Trusts
While both wills and trusts serve as essential estate planning tools, they have distinct differences:
A will only take effect after your death, while a trust can be effective during your lifetime.
Will go through the probate process, which can be time-consuming and costly. Trusts can avoid probate.
Wills are public documents once probated, while trusts provide greater privacy.
Trusts can offer more control over how and when assets are distributed to beneficiaries.
The Benefits of Creating Wills and Trusts
There are several benefits to creating wills and trusts as part of your estate plan:
Ensuring your assets are distributed according to your wishes.
Minimizing potential conflicts and disputes among beneficiaries.
Providing for the care and guardianship of minor children.
Reducing estate taxes and administrative costs.
Preserving your family's privacy and avoiding public scrutiny.
Managing complex family situations, such as blended families or special needs beneficiaries.
Why Choose Morgan Legal Group PLLP for Wills and Trusts?
At Morgan Legal Group PLLP, our experienced attorneys specialize in helping individuals and families create comprehensive estate plans that include wills and trusts. With years of New York estate law expertise, we understand the nuances of wills, trusts, and their implications on your estate. Our client-centric approach ensures that your unique needs and goals are considered every step of the way.
Contact Us to Secure Your Legacy
Creating a solid estate plan that includes wills and trusts is a crucial step in securing your legacy and providing for your loved ones. Contact Morgan Legal Group PLLP today to schedule a consultation and begin the process of safeguarding your assets and ensuring your wishes are carried out.